This coming Tuesday, May 21st at 12:12 pm, Noon Toastmasters will be holding an Open House.
Come and check out our group! It's a great opportunity to see what Toastmasters is all about and the many ways it can help you succeed at your goals.
It's also an opportunity to dip your toe into the waters of public speaking. You'll find that our club is so supportive that the water is fine!
Plus we'll be serving refreshments.
So come out! We'll start at 12:12 pm on Tuesday, May 21st. Come a bit early to chat with us. We look forward to meeting you!
Check Us Out Online
Noon Toastmasters is everywhere. Drop by and introduce yourself:
Welcome to Noon Toastmasters
Looking to achieve personal goals? Fulfill professional requirements? Do you have the desire to learn and have fun? We're here to help you!
Our meetings offer everyone an opportunity to speak and act in leadership roles. Your confidence will grow by building your abilities to speak and lead, through the Toastmasters educational program.
Toastmasters International has over 300,000 members worldwide. Noon Toastmasters was chartered in 1985. Through the years, members have enjoyed success achieving their public speaking and leadership goals with the help and constructive feedback of fellow members.
And you can, too!
Invest in Yourself
Your choice to invest your time into the skills you learn through Toastmasters will pay dividends in all areas of your life. We want to help you reach your goals in an environment of warmth, support and team spirit.
Visit us and see for yourself! We welcome guests!
1st and 3rd Tuesdays, 12:12 – 1:12 PM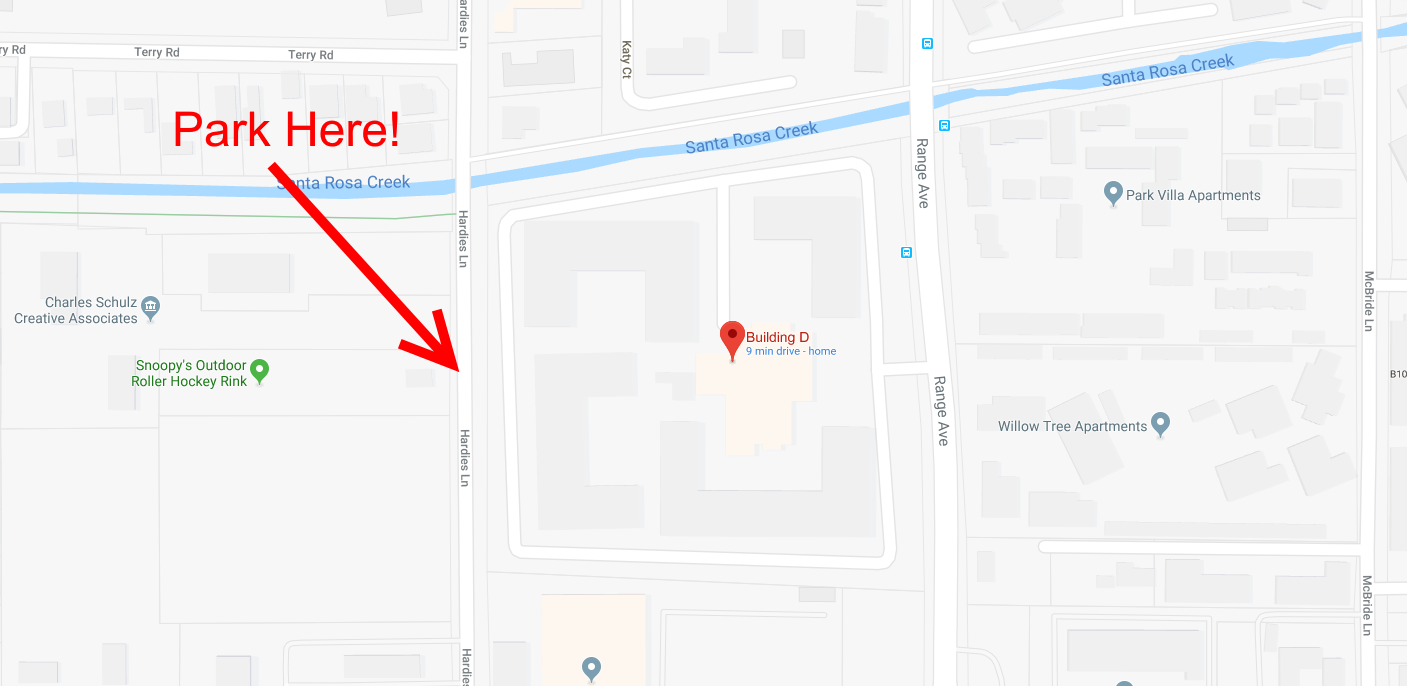 Meetings at Brookdale Paulin Creek 2375 Range Ave, Building D, Santa Rosa.
Park 1 block west on Hardies Ln. past Snoopy's Home Ice Arena (by the iron fence).
Look for the Toastmasters sign by the iron gate (by the BUMP sign). Enter the iron gate by the sign and veer right and across to the building entrance.
Join Us!
Join us the first and third Tuesday of each month at 12:12 pm.
Brookdale Paulin Creek
2375 Range Ave, Building D
Santa Rosa, CA 95403
707-584-6997